Celebrating Thanksgiving in NYC
11/21/16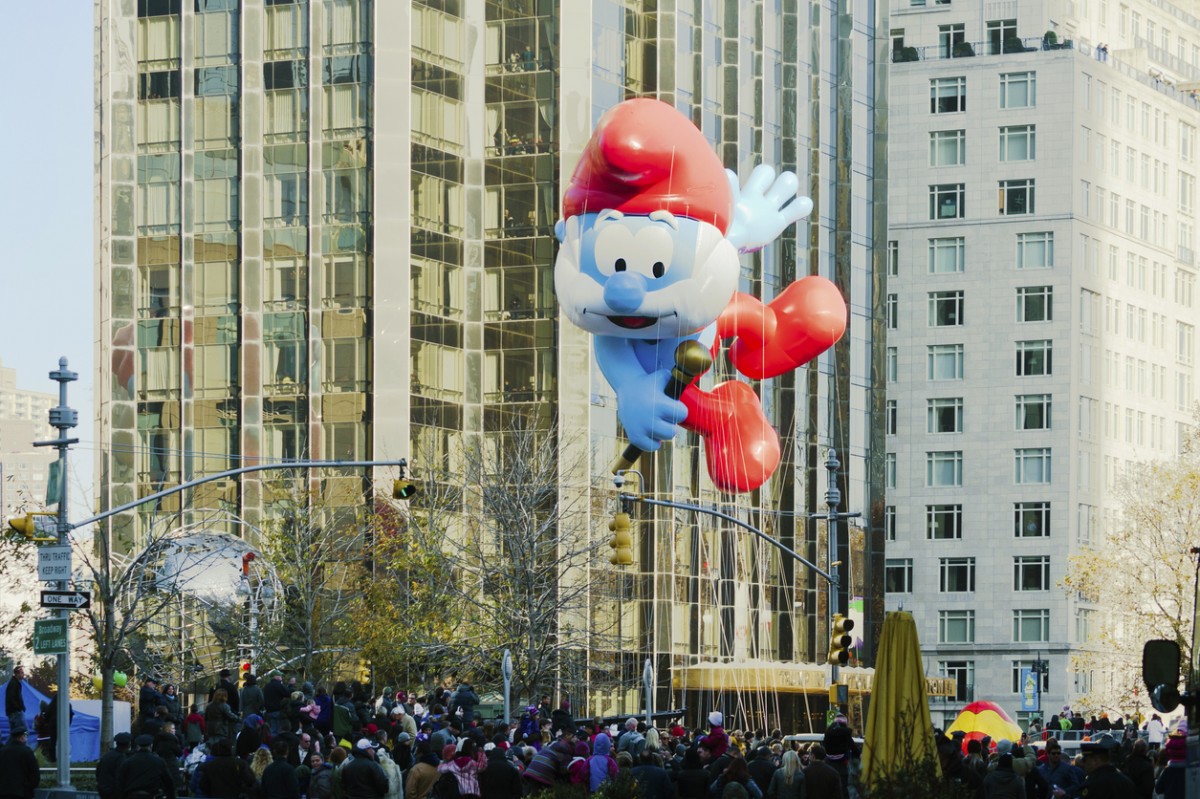 Thanksgiving Day is almost here and if you're looking for ways to celebrate and give thanks this holiday, we've got you covered! From helping families in need to a family friendly Turkey Day bike ride, here's a roundup of Thanksgiving themed events throughout New York City.
Pier Sixty at Chelsea Piers | Tuesday 11.22
Since 2001, FeedingNYC has delivered nearly 35,000 Thanksgiving dinners to families in need. If you want to help give New York families a hot Thanksgiving meal, volunteer to assemble and deliver the meals or donate to the cause! A single donation of $35 feeds an entire family with a delicious dinner.
Grand Central's Thanksgiving Market
Grand Central Terminal | Wedensday 11.23 10am - 7pm
Visit the Thanksgiving pop-up Market at the Taxi Stand (Vanderbilt Avenue and East 43rd Street) this Wednesday to pick up your Thanksgiving desserts! Six of Grand Central's dessert shops and bakeries will have options available but to get your sweets faster, contact the shops first to pre-order. Shops include: Eli Zabar's Bread & Pastry, Financier Patisserie, Great Northern Food Hall, Jacques Torres Chocolate, Magnolia Bakery, and Zaro's Family Bakery.
Macy's Thanksgiving Parade Balloon Inflation
American Museum of Natural History | Wednesday 11.23 3pm - 10pm
If you'd rather watch the actual parade from the comfort (and less crowded atmosphere) of your own home, you can still share the experience by stopping by this pre-Turkey Day ritual. Watch the gigantic characters come to life at the balloon inflation event at the Museum of Natural History! While not totally crowd-free, it still beats the chaos that often happens the next day.
Macy's Thanksgiving Day Parade
Varies | Thursday 11.24 9am
If you live for the chaos, then don't miss out on the 90th Annual Macy's Thanksgiving Day Parade! Marching from the Museum of Natural History, down Central Park West, over West 59th Street, and down Sixth Avenue to Macy's department store - you can find viewing areas at 75th Street, Columbus Circle, and along Sixth Avenue anywhere from 59th to 38th Streets.
23rd Street and the East River | Thursday 11.24 8am
Grab the family and head out on a 10-12 mile family Thanksgiving Morning Bike Ride.. for pancakes! The route starts and ends in Manhattan but goes through Brooklyn and Queens. The best feature of the tour? Stopping for coffee and pancakes at a Brooklyn diner halfway through this casual ride! Learn more about registration and costs here»
No matter how you choose the celebrate Thanksgiving - we hope you have a wonderful time with friends and family, or new faces!
At Central Watch, our goal is provide the expert watch repair and exemplary customer service at reasonable prices. To learn more about our services, give us a call at: 212-685-1689. And be sure to follow us on social media to stay up to date with the company, industry happenings, and all things New York City!
Return