NYC 2016 Hanukkah Happenings
12/22/16
​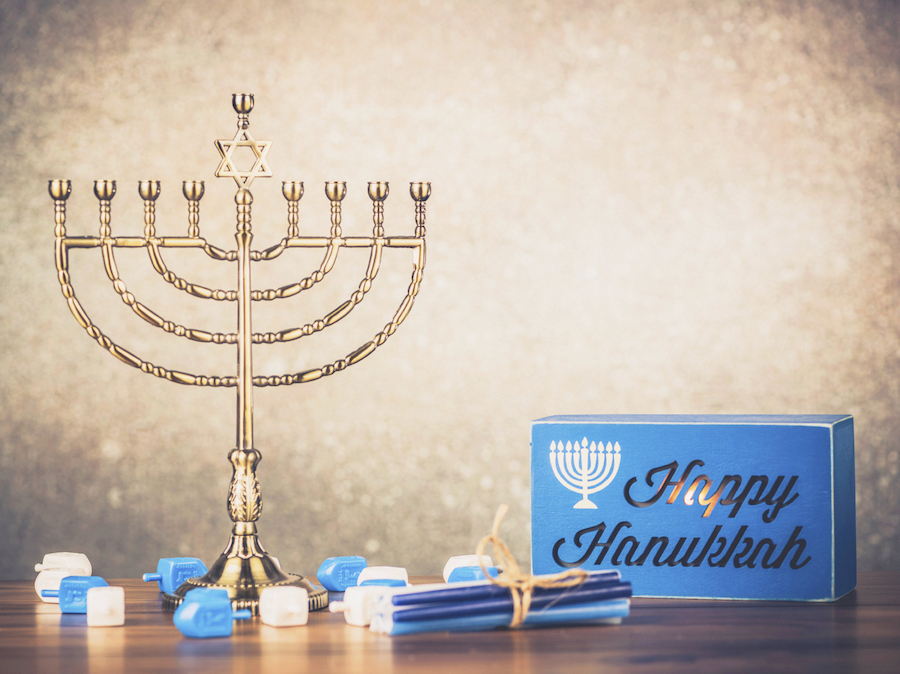 With this year's Festival of Lights approaching, what better way to celebrate than in New York City. Gather the family, visit a museum, light the menorah, all while enjoying your favorite Hanukkah treats!
December 24th from 11am - 2pm
Museum of the City of New York
Bring the family and explore images from the Museum's collections to find elements of Jewish culture and learn more about the holiday. You will enjoy a traditional snack while creating a menorah in time to light the first candle!
The World's Largest Menorah Candle Lighting
December 24th - 31st
Midtown: Fifth Avenue and W. 59th Street location
Sunday - Thursday, 5:30pm; Friday 3:30pm; Saturday 8pm
Prospect Heights: Grand Army Plaza at Eastern Parkway
Saturday 7pm; Sunday-Thursday 6pm; Friday 3:30pm
Check out not one, but TWO of the "World's Largest Menorah" candle lightings in Midtown and Prospect Heights. The events are free to attend and to celebrate each night of Chanukah, the Largest Menorah in Brooklyn will feature live music, hot latkes and gifts for children.
December 24th - 31st
Broadway Theater
With the final broadway performance of Fiddler on the Roof December 31st - what better time to see it than now! Tickets are still available for 2pm, 3pm, 7pm, and 8pm showings - don't miss out on one of Broadway's greatest musicals!
December 25th from 12-5pm
Museum at Eldridge Street
Celebrate the second day of Chanukah with a history lesson. Take a visit to a landmark synagogue on the Lower East Side and join the Museum for tours, scavenger hunts, and a craft activity inspired by Chanukah cards. Then at 3pm, sit for the 1925 silent film showing of His People followed by a candle lighting ceremony at 4:30pm.
December 27th from 4-7pm
Lasker Rink in Central Park
Presented by Chabad Centers of New York City, celebrate the fourth night of Hanukkah - on ice! Join other New Yorkers (and tourists) for a skate around Lasker Rink to lively Jewish music under a giant Ice Menorah that will be lit in the evening. Admission with skate rental is $25, without skate rental is $18, and children under 3 years of age are free. Reserve your spot today!
From all of us here at Central Watch, we hope you have a Happy Holiday! And if you're still in need of any last minute gifts, we're open tomorrow from 8am - 5pm.
From vintage timepieces to watch repair and watch straps, we are here to provide exceptional service for all of your watch needs. Stop by our shop in Grand Central or explore our website to learn more about our services.
Return