Blog
The Eats at Grand Central Terminal
11/29/16
Whether you are visiting Grand Central Terminal to switch trains, do some shopping, or repair your timepiece - don't forget to refuel by stopping for a bite to eat. Head over to one of the 35 restaurant options in between your tasks, there's one to suit every palate and time frame!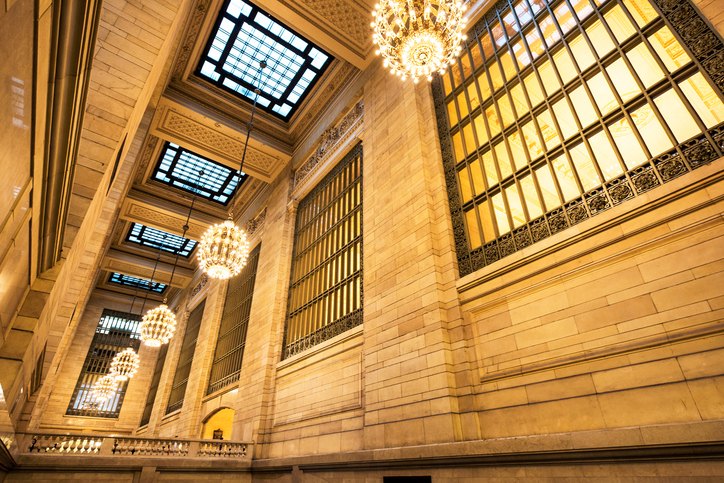 Financier Patisserie
Want to enjoy coffee, espresso, and maybe a French pastry on the side? This restaurant is just the place. All of Financier's pastries are traditional and their coffees are roasted daily. Bon appétit!
Café Grumpy
Looking to indulge in something more local? Order a delicious cup of coffee and pastry from this Brooklyn-based restaurant. Everything on their menu is sustainably sourced and roasted in-house.
Eata Pita
Stop by for a quick meal at Eata Pita, a mediterranean grill filled with soups, salads, sandwiches, and sides. The delicious dishes and reasonable prices will keep you coming back for more.
Café Spice
This café offers an exciting menu to attract Indian cuisine lovers and first-time tryers. They provide a middle ground between fine dining and traditional curry shops.
Oyster Bar & Restaurant
Stop in one of the oldest restaurants in Grand Central. They have one of the largest seafood menu in the city with an award-winning wine list - up to 80 selections of wine by the glass!
The Steak House NYC
This is Michael Jordan's restaurant so you should expect nothing but top of the line. Michael Jordan's The Steak House offers a world class menu with an extensive wine selection. Eat, drink, and enjoy one of New York's premier steak houses.
To find one of these restaurants and more, check out the Grand Central Terminal directory. And don't forget - Central Watch is located in the 45th Street Passageway (next to track 38), come view our selection of vintage watches and watch straps!
At Central Watch, our goal is to provide expert watch repair and exemplary customer service at reasonable prices. To learn more about our services, give us a call at: 212-685-1689. And be sure to follow us on social media to stay up to date with the company, industry happenings, and all things New York City!
< Return to Category