Weekly Watch Roundup | Central Watch | Watch Repair NYC
10/30/16
Whether you're looking for something for the office or for play, we offer a wide variety of vintage timepieces perfect to fit any personality and occasion.
Baume & Mercier
Starting as a small family business nearly two centuries ago, brothers Louis-Victor and Célestin Baume opened a small watch dealership in Switzerland. Living and working by their motto, "Accept only perfection, only manufacture watches of the highest quality," the business quickly became known for its cutting edge designs and attention to detail.
With brand ambassadors like Gwyneth Paltrow, Ashton Kutcher and Teri Hatcher, the brand has evolved and grown over time, while always staying true to its Swiss roots and classic designs.
Central watch is proud to carry several Baume & Mercier pieces, including this mint condition, 18kt gold Baume & Mercier 7131.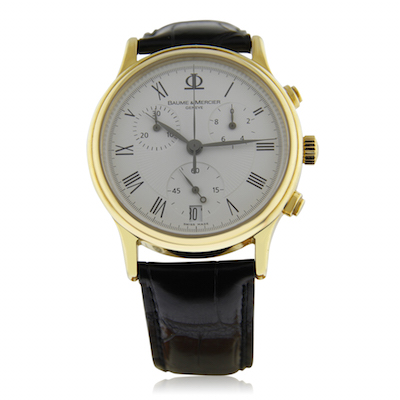 Breguet
As one of the oldest Swiss watch making establishments, Breguet is a pioneer in the watchmaking industry. After 10 years of apprenticeship, Abraham-Louis Breguet opened his own watchmaking business in 1775. In 1810, Breguet created the first wristwatch, a daring departure from the traditional and beloved pocketwatch.
Widely known for their coin-edge cases, guilloché dials and blue pomme hands (which over time have become known as 'Breguet hands'), Breguet has managed to distinguish itself from many other Swiss made timepieces. In 1999, Breguet officially became part of The Swatch Group.
Stop by our store to see this 1990's pre owned Breguet 2331 in mint condition.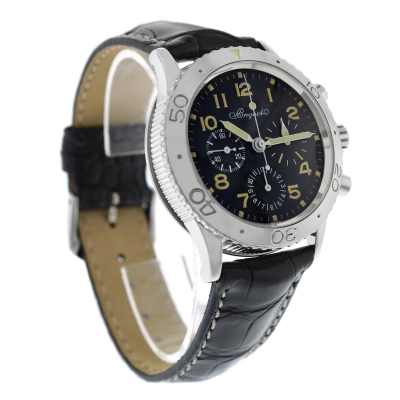 Longines
Founded by Auguste Agassiz in 1832, Longines is known for its wide variety of watches, ranging from aviation and sport, to those of modern elegance. After being inspired by Charles Lindbergh's transatlantic flight in 1927, Longines began designing pilot watches to assist with navigation. Longines is widely recognized by its winged hourglass logo - the oldest registered watchmaker trademark.
Maintaining its tradition of sport inspired pieces, Longines remains the official timekeeper for all Olympic artistic and rhythmic gymnastics, as well as the prestigious Kentucky Derby and the Dubai World Cup.
Take home your own piece of Longines history with this 1936, mint condition Longines 5099 available at our shop today.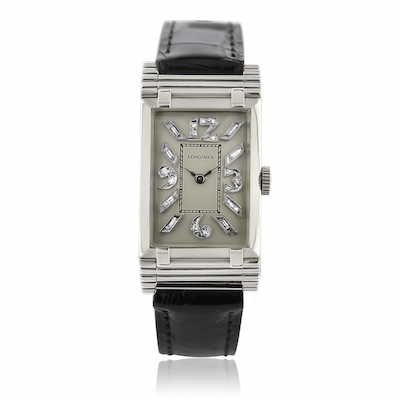 For over 60 years, Central Watch has been New York's Premier dealer of new and used luxury watches, as well as watch repair. To learn more about any of the pieces mentioned above, or to find one that is uniquely you, give us a call at 212-685-1689 or visit our shop in Grand Central!
Return