Weekly Watch Roundup for the New Year | Vintage Watches NYC
12/31/16
"New Year, New You Timepiece." Start the year off fresh with a new wrist fashion to add to your collection. With an 18 month warranty as well as a 25 percent discount on service of the piece at Central Watch for the lifetime of the watch, you can't go wrong!
In 1921, three brothers — an attorney, a WWI veteran and a charming sales pro — saw a decline of the pocket watch's popularity and decided to use this opportunity to create a wristwatch for the common American man. But what the Lazrus brothers really did was so much more. Benrus became a brand for American's finest and bravest — serving as the standard timepiece for WW II frogmen.
The brand went through some turmoil however experienced a re-birth in 2014 due to decorated Army officer and combat veteran, Giovanni Feroce. Giovanni brings to today's Benrus the same vision of the Lazrus brothers while expanding it into a military-inspired lifestyle brand, complete with eyewear and backpacks.
Stop by our shop to see this 1950's preowned, mint condition stainless steel Benrus timepiece.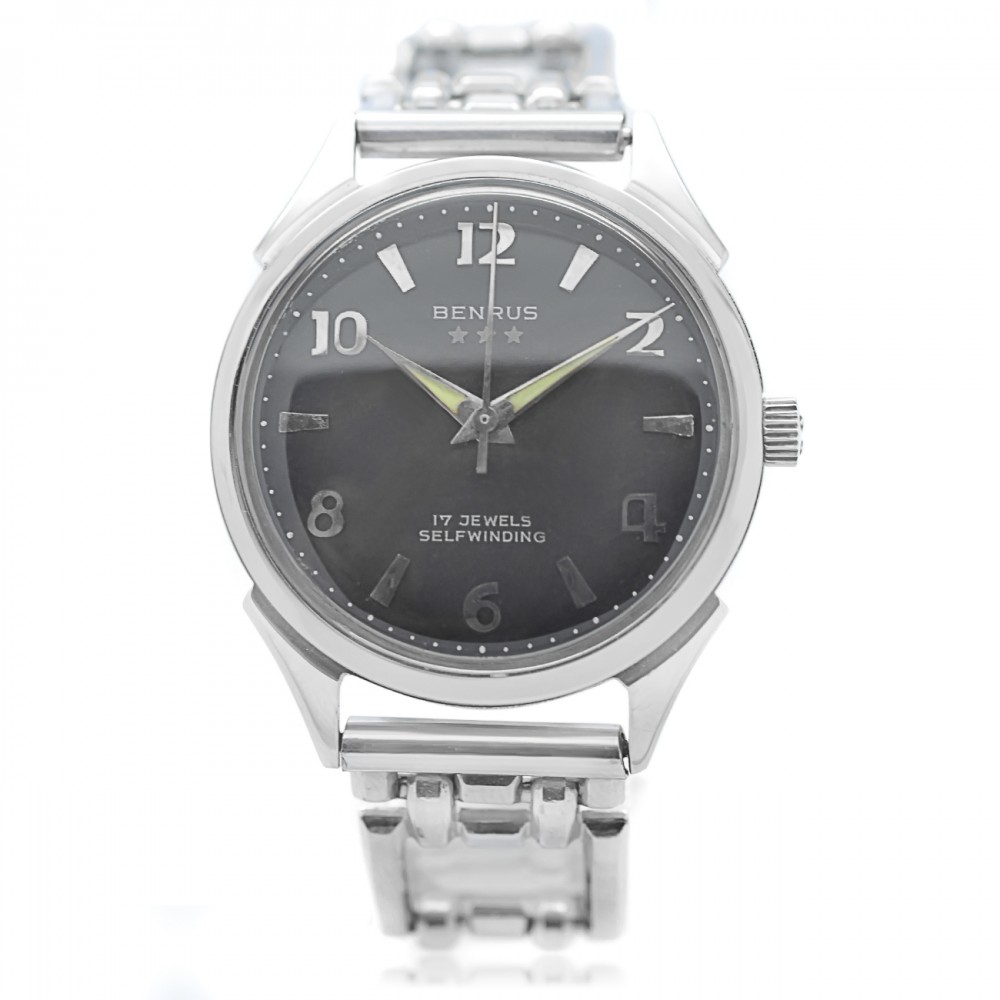 Founded in 1955, in La Chaux-de-Fonds, Switzerland, Corum has consistently produced timepieces which naturally live up to the standards of haute horlogerie. Through the years, all watches have been created respecting the heritage handed down by founder René Bannwart: focusing on the quality and design originality, while using unconventional creativity.
Central Watch is proud to carry several distinctive and sophisticated timepieces, like this mint condition, silver dial 1970's Corum timepiece.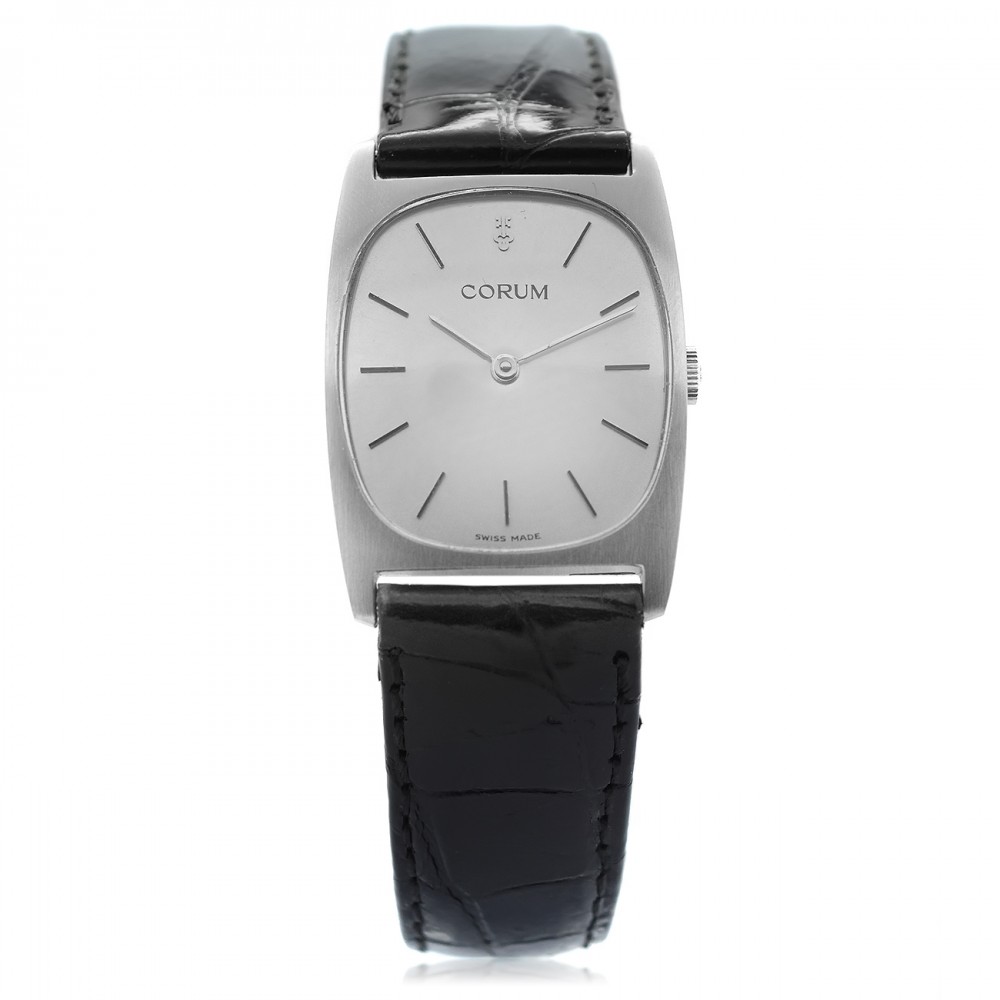 Another Swiss watch manufacturer, IWC Schaffhausen has been creating masterpieces of haute horlogerie since 1868. Founded by Boston watchmaker, Florentine Ariosto Jones, in Schaffhausen, Switzerland — his goals were to bring together progressive American production techniques with the skilled craftsmanship for which Swiss watchmakers were known for. The company established an excellent reputation from the very start and has since gained international recognition for its precision engineering and exclusive designs.
Shop our collection of IWC timepieces here, including this 1970's preowned, mint condition steel Yacht Club Automatic.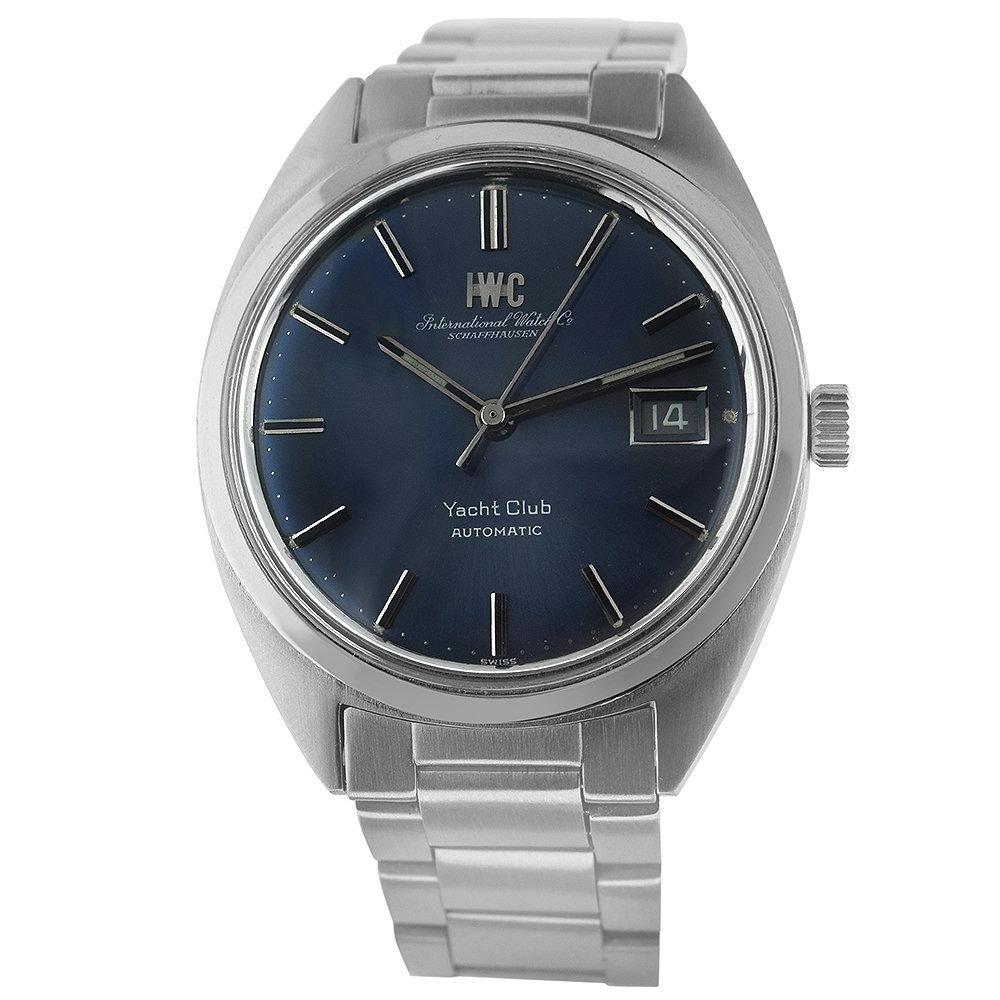 For over 60 years, Central Watch has been New York's Premier dealer of new and used luxury watches, as well as watch repair. To learn more about any of the pieces mentioned above, or to find one that is uniquely you, give us a call at 212-685-1689 or visit our shop in Grand Central!
Return