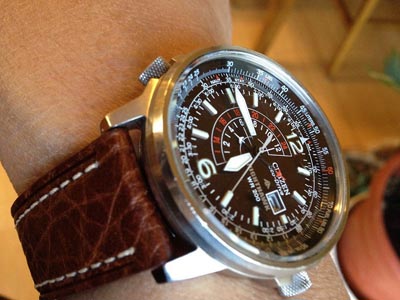 In its centuries-long history, the watch has gone from a simple, practical timepiece to a high-end luxury item that can sell for thousands of dollars at specialty stores and auctions. In modern times, luxury watches are a symbol of wealth and affluence, often pictured alongside sports cars and expensive jewelry. A high-quality watch often adds a touch of class to the wearer. For these reasons, we are proud to offer some of the finest watches in the industry. At Central Watch, we believe that our watches are not merely timepieces--they are symbols of elegance that can be passed down through generations.
Our Commitment to Quality
Our expert watchmakers are some of the most knowledgeable in the industry, with years of experience and state-of-the-art equipment that enables them to restore antique watches to their original condition. For over 60 years, we have been serving the New York City area with vintage and luxury watches as well as high-quality repair services. We are proud to offer some of the world's leading brands, including Cartier, Rolex, Montblanc, Tiffany, and more. And we also sell watch straps in a range of colors and materials, including real calfskin and vintage leather.
Looking to Sell a Luxury Watch?
We buy and sell directly with our clients, enabling us to pay top dollar for your luxury or antique watch. If you'd like to sell a watch , please bring it to our location for a free appraisal. We work with just about every make and model in the industry, including high-end brands like Omega and Patek Phillippe. Customer service is our top priority. If you bring us a watch to sell, we guarantee that you will walk away feeling satisfied.
Want to Visit our Location?
The watches that we offer online are only a small selection of our full inventory. To browse our entire selection of watches, please visit us at the following location:
Grand Central Watch
45th Street Passageway
Grand Central Station
NYC, NY 10017
If you have questions, you can also send us an email at info@centralwatch.com or call (212) 685-1689. Feel free to ask about our repair and cleaning services, as well as other brands that we might have in stock. We are dedicated to providing you with some of the best customer service in the area.