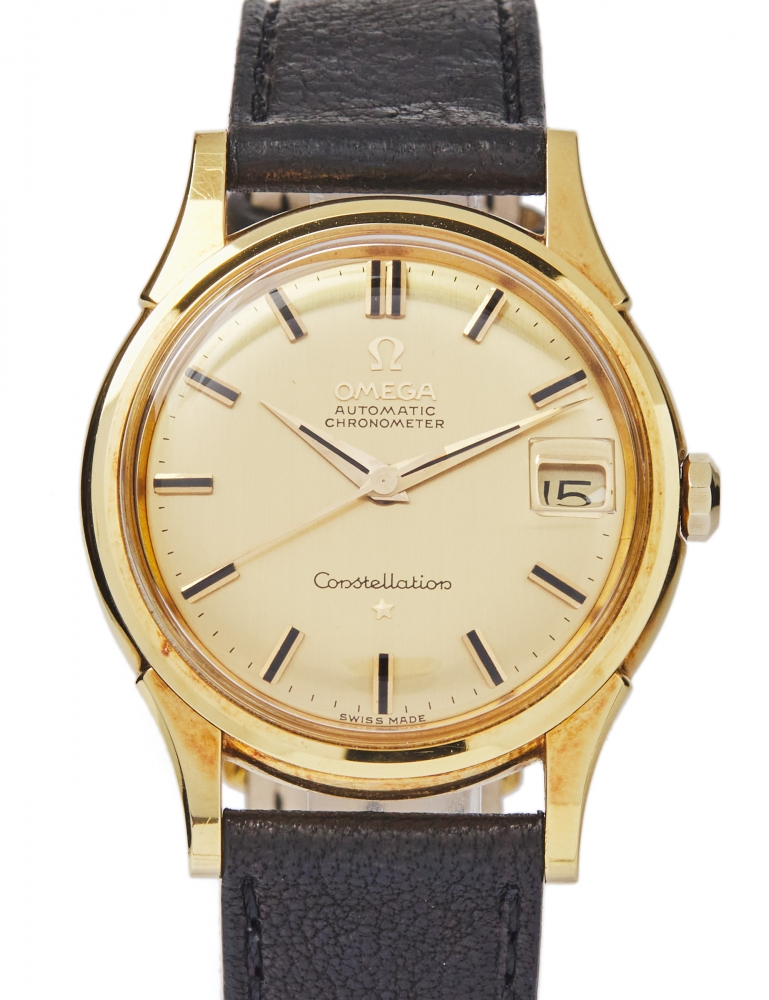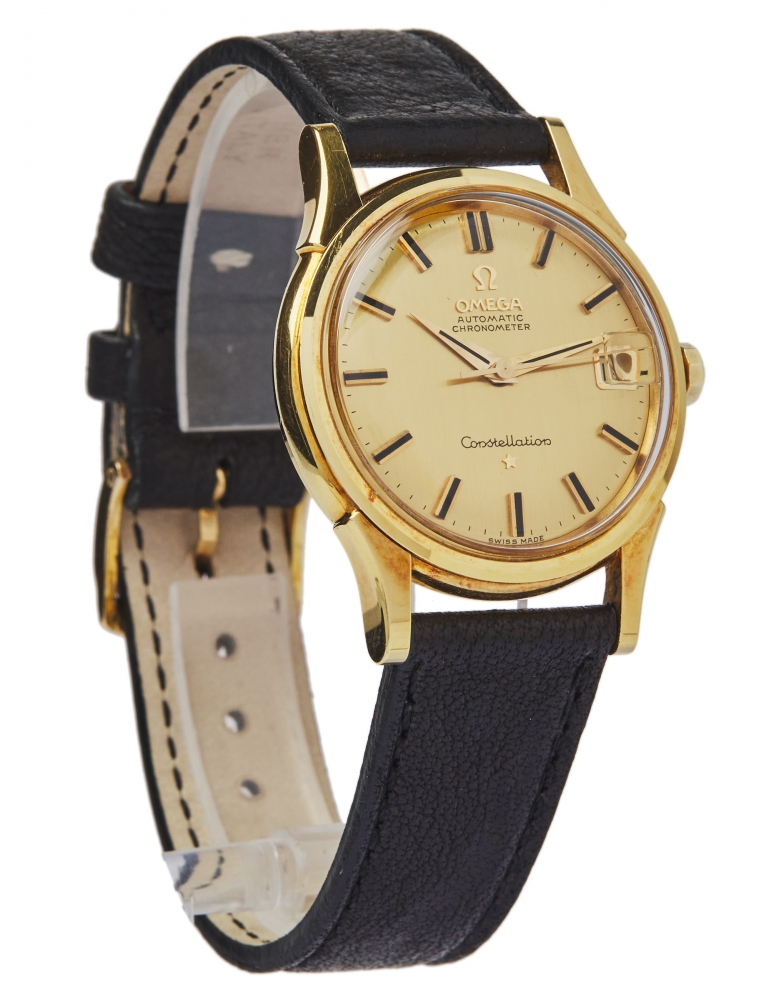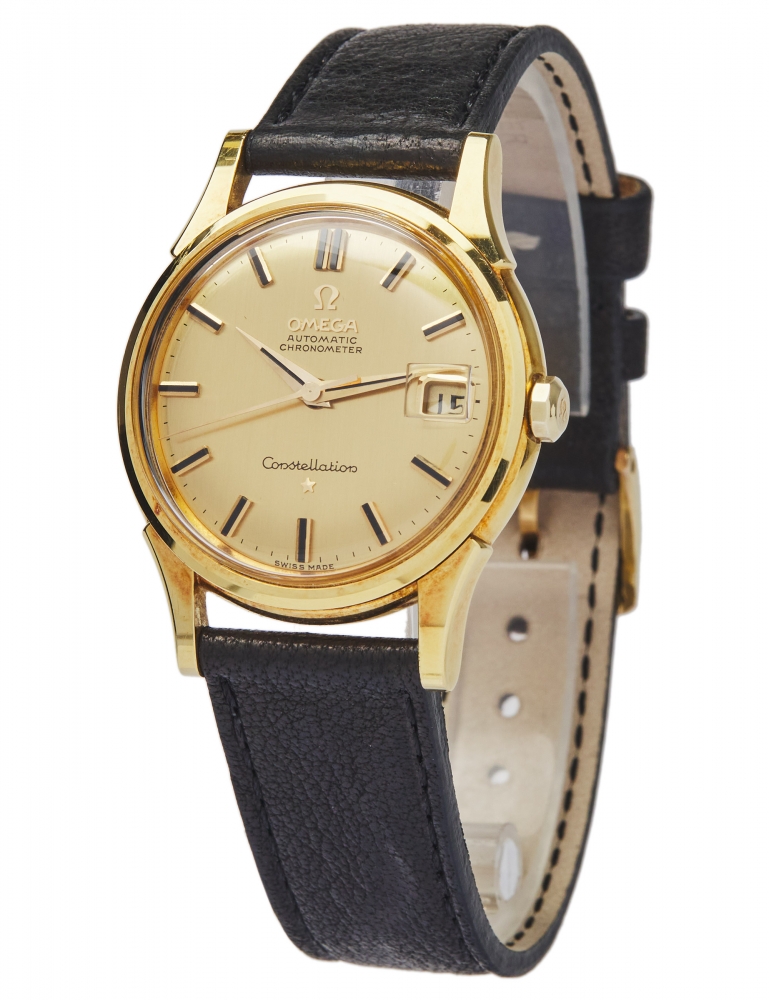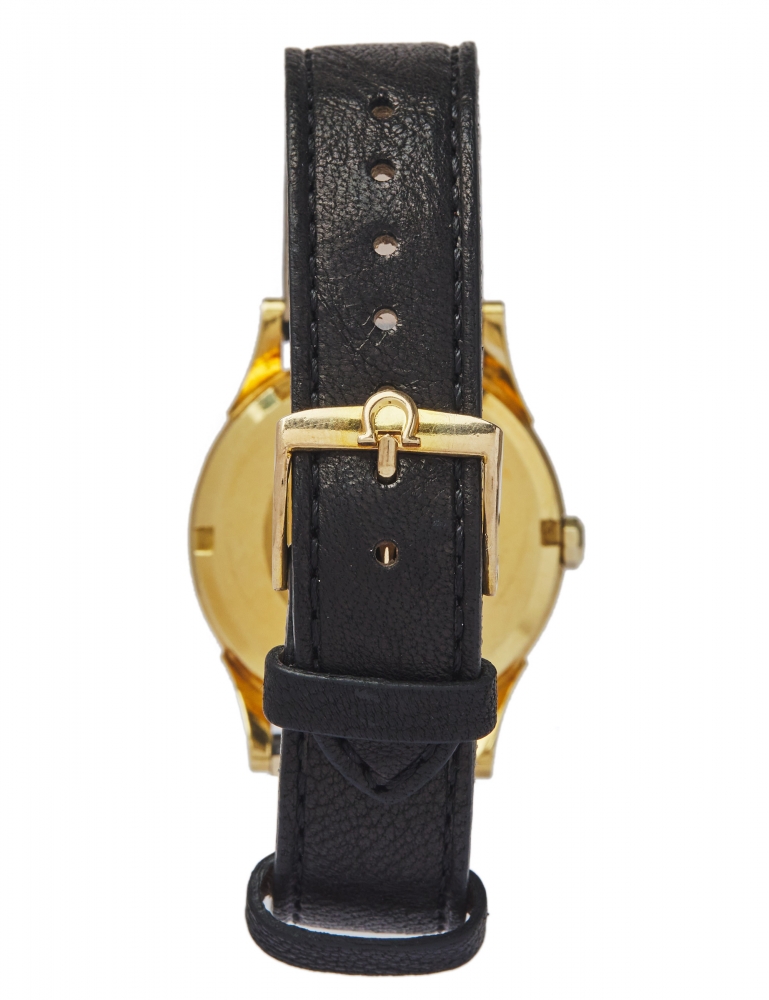 * All pre-owned watches are guaranteed authentic, warrantied for 24 months, and have been fully serviced by our expert watchmakers. *
Constellations
Brand: Omega
Model Name: Constellations

Year: 1962
Stock #: 171419
Reference #: 14393/4SC61
Serial #: 1906XXXX
Dial: Champagne
Crystal: Acrylic
Case Size: 35mm
Band: Handmade Genuine Leather, Black
Material: 18k Yellow Gold
Movement: Automatic
Water Resistant: No

Status: Preowned
Box and Papers: No, no
Serviced: Yes
Warranty: 24 month GCW warranty
About the Brand
The company that would be Omega was founded in 1848 in La Chaux-de-Fonds, Switzerland. Louis Brandt, and then his sons Louis-Paul and Cesar, gained a reputation as makers of accurate, dependable pocket watches. By the end of the 19th century the brand had become known for producing quality watches and movements, and had grown into one of the largest watchmakers in Switzerland thanks to in-house manufacturing techniques that allowed for interchangeable watch parts. They also had become known as Omega, after their most successful caliber of watches.
The brand flourished in the 20th century, serving as the official timekeeper of the 1932 Olympics in Los Angeles. It was one of the largest producers of watches for the British military during World War Two. Its Seamaster, released in 1948, became an instant classic (with unique and astounding iterations we love all the way to today). So did its Constellation, released in 1952, and the trio of Speedmaster, Seamaster 300, and Railmaster in 1957. In 1962 American astronaut Wally Schirra wore his personal Speedmaster to space during the Mercury Sigma 7 mission, and the Speedmaster was later certified by NASA for all space missions. In the '90s, Pierce Brosnan wore an Omega as James Bond. (The brand has been an on-and-off Bond selection ever since.)
Today, the brand is known for accurate timekeeping, beautiful style, and a certain everyman appeal. It's not Rolex, it's not one of the Big Three (Patek, AP, and Vacheron). And yet it stands alone as one of the great watch manufacturers of all time.