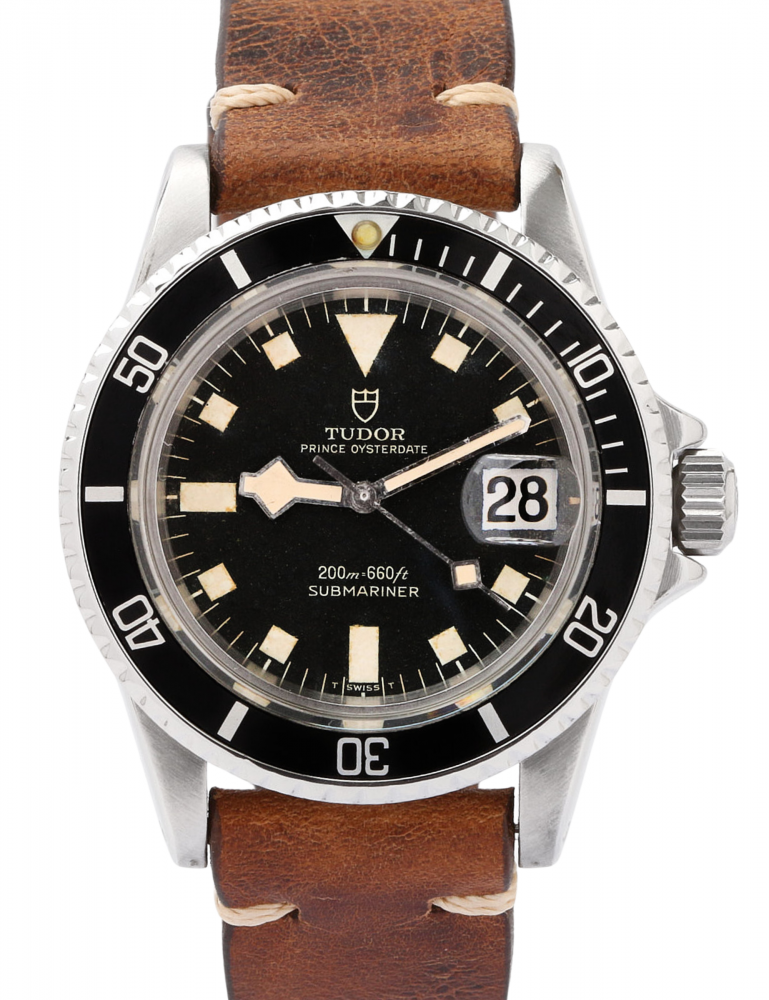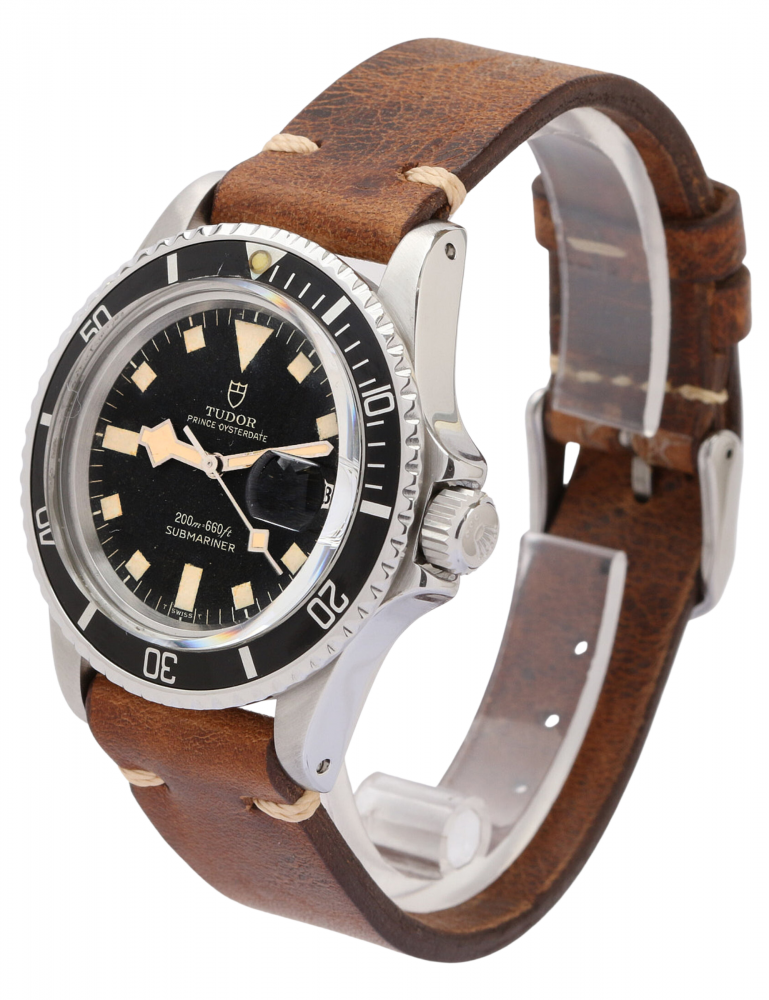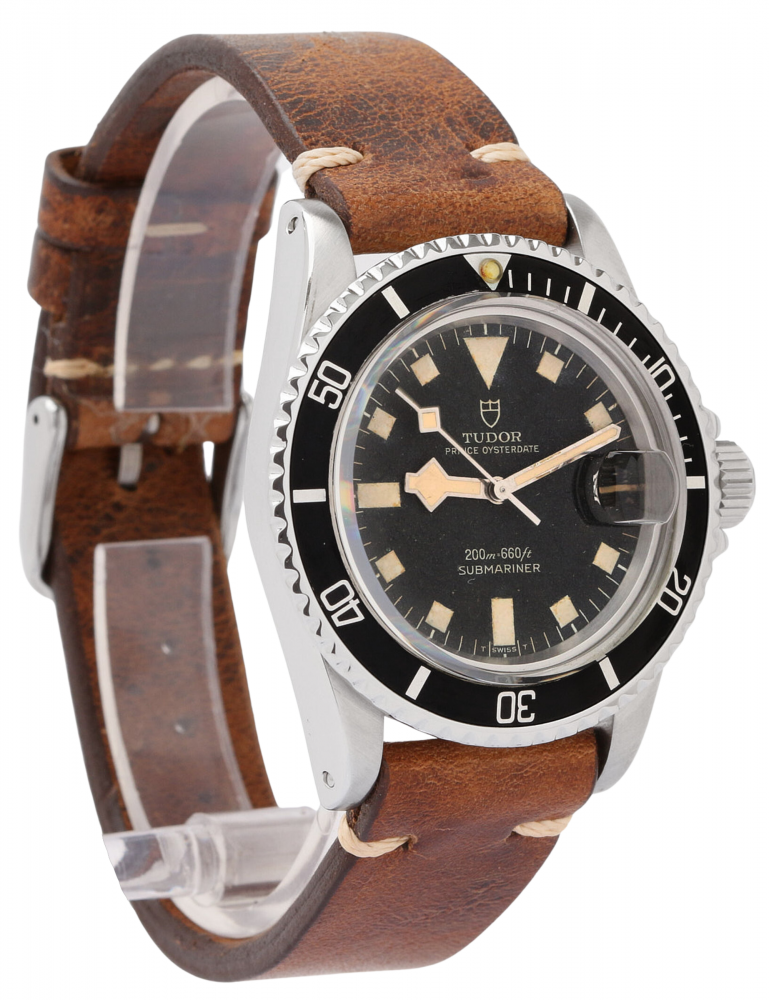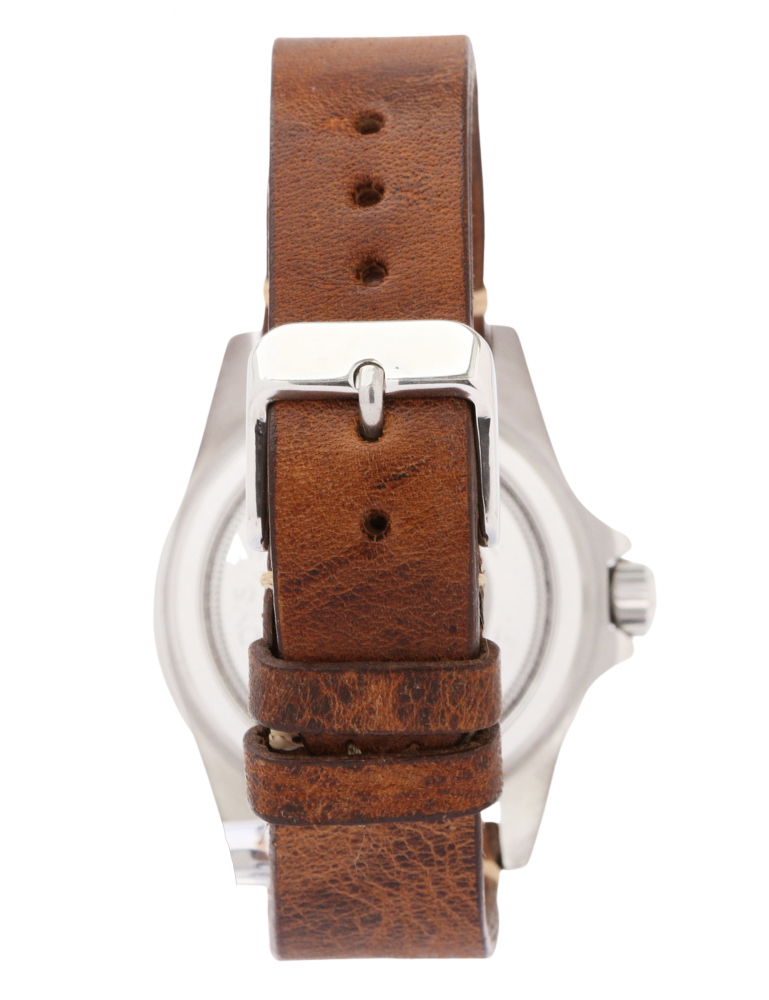 * All pre-owned watches are fully serviced by our expert watchmakers, guaranteed authentic and come with a 24 month warranty. *
Submariner Snowflake
Brand: Tudor
Model Name: Submariner Snowflake

Year: 1976
Stock #: 1920
Reference #: 9411/0
Serial #: 84XXXX
Dial: Black
Crystal: Plexiglass
Case Size: 40mm
Band: Vintage brown leather
Movement: Automatic
Water Resistant: No

Status: Preowned
Box and Papers: No
Serviced: Yes, Always
Warranty: 24 month GCW warranty
About the Watch
Tudor was launched in response to a growing number of sports watch consumers clamoring for a more affordable version of a Rolex diver's watch. Rolex achieved this by using generic ETA movements in combination with Rolex crowns and crystals. The Tudor Submariners of the 60's and 70's had all the highest quality casing parts with a simplified movement that was easier and less expensive to service. While it was originally conceived as an entry level luxury brand, as with all things even remotely related to Rolex, demand quickly drove the prices into similar ranges. Adding to the appeal of Tudor Submariners is the fact that Tudor actually produced fewer Subs than Rolex did, making them a particularly rare find in such pristine condition.
Key Design Features
The Tudor Submariner is known as the Snowflake because of the distinct Snowflake hands.

It features large stylized luminous hour markers.

The Tudor Snowflake was in production from 1968 to the mid-1980's.

They were so reliable they were supplied to the US Navy and the French Navy as well as other military forces.
Things You Should Know
In 1952, Tudor watches were used in the British scientific expedition to Greenland sponsored by The Queen and Winston Churchill.

Tudor introduced their first dive watch in 1954.

Tudor relaunched their brand in 2009 with the release of the Tudor Grantour Chronograph.