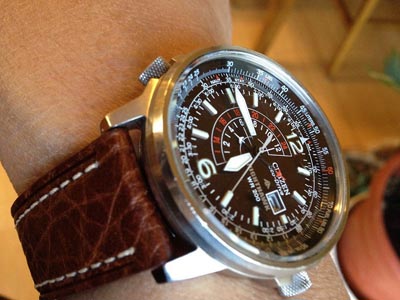 Wrist watches are one of the most versatile pieces of fashion on the market. Whether you're looking for a simple timepiece or a high-end piece of luxury fashion, there's a watch on the market that's guaranteed to suit your taste. But with so many brands, models, and styles available in stores, it can seem almost impossible to make a decision. Fortunately, Central Watch offers some of the most high-quality watches in the world, with iconic styles and long-lasting materials that makes every watch a piece of art. Our expert watchmakers are committed to their craft, with the knowledge and skills that enable them to restore vintage watches back to their former glory.
Our Selection of Watches
At Central Watch, we're proud to offer some of the world's leading brands, including Rolex, Cartier, Patek Phillippe, Omega, Breitling, and more. We carefully restore vintage watches to their original condition, using state-of-the-art tools and rare vintage watch parts that can't be found anywhere else. Our team's dedication to their craft shines in every watch that they restore. We offer a selection of watches on our website, but they're only a fraction of our complete inventory. To browse the full selection, please visit our store or give us a call to inquire about our brands.
In addition to selling watches, we also purchase vintage and luxury watches directly from customers just like you. We also offer cleaning and repair services for watches that need some fine-tuning. For a free appraisal, visit our store or get in touch with us. We'll evaluate your watch, then discuss your options until we find the solution that works best for you. Customer service is one of our top priorities, and we won't give up until you're completely satisfied.
Want to Visit our Location?
If you're interested in browsing our selection or having a watch appraised, you can visit us at the following address:
Central Watch
45th Street Passageway
Grand Central Station
NYC, NY 10017
To get in touch with us, you can also give us a call at (212) 685-1689 or send an email to info@centralwatch.com. We're happy to answer any questions about inventory, repair, or maintenance that you might have.